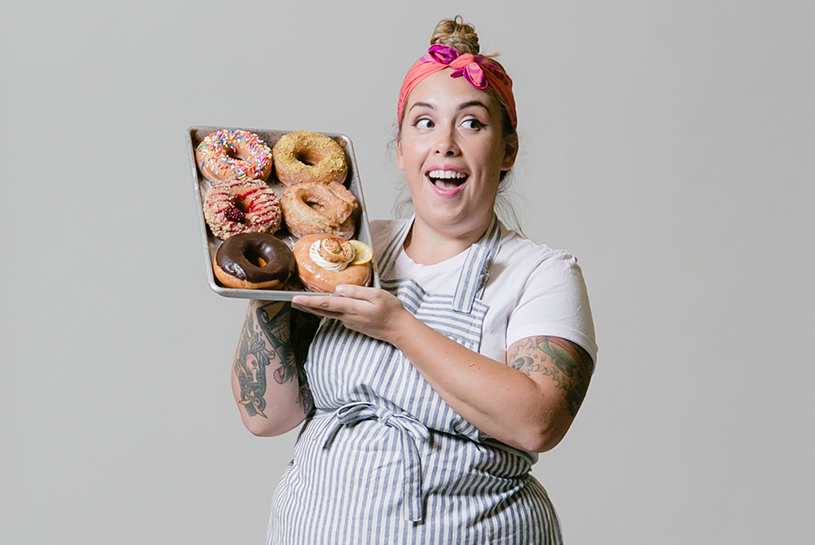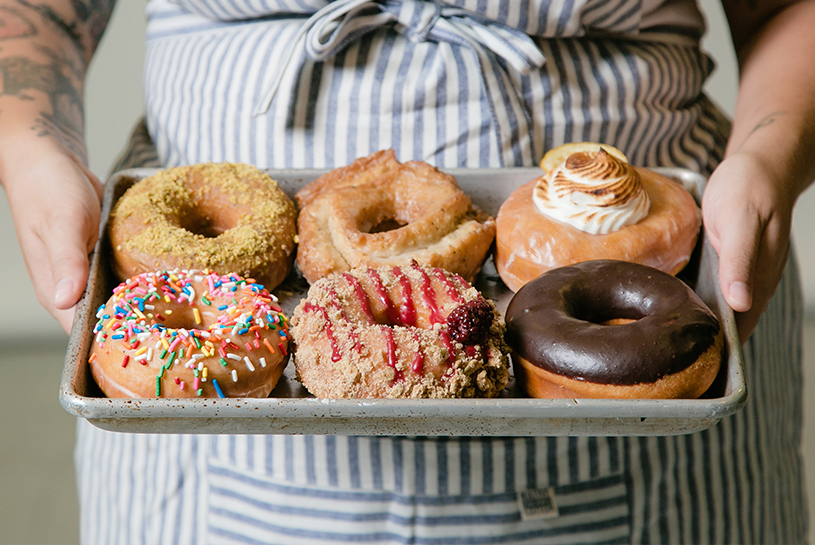 Doughnut shop with a modern twist, featuring both classic and one-of-a-kind flavors.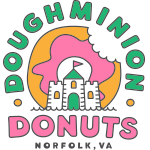 Owner Stephanie Dietz was born and raised in Virginia Beach, and started cooking at an early age. Her lifelong fascination with food led her to New York, where she served as Sous Chef at Chelsea Market's Green Table. From there she became executive chef at Mae Mae Cafe, followed by a two year stint at Pies N Thighs, where she was able to follow her passion for southern and fried foods. She became a popular instructor at The Brooklyn Kitchen teaching a variety of classes—the most attended being her famed doughnut classes, which soon led to sold-out popups of her own. Recently Stephanie, her chef-husband, and their son decided to pack it up and move back to Virginia to bring delicious doughnuts to the masses.
Doughminion draws inspiration from classic desserts, such as Boston Cream Pie and S'mores, for their yeast-raised and old-fashioned doughnuts. Every little detail that tops each doughnut is made in house, making Doughminion doughnuts truly a labor of love.