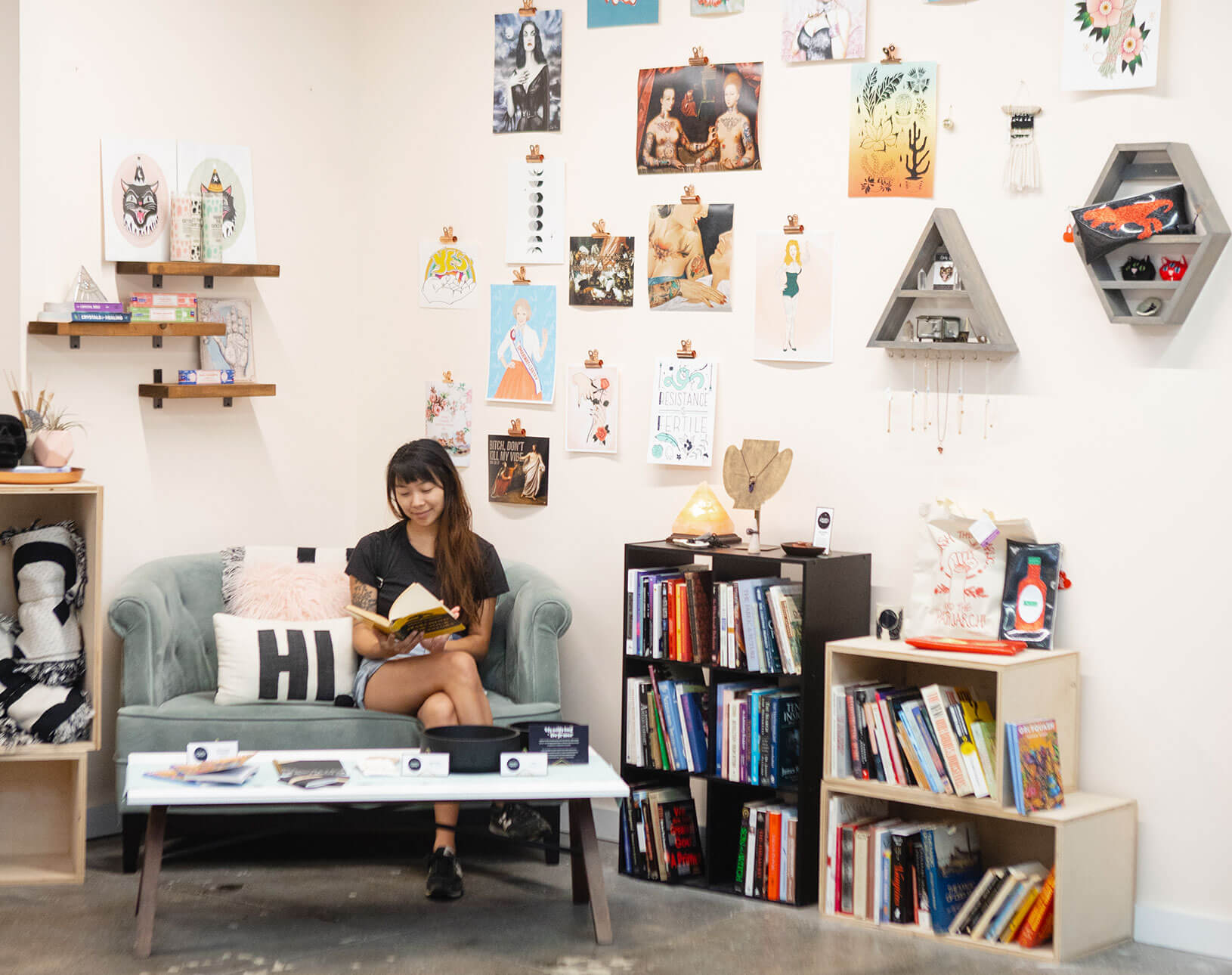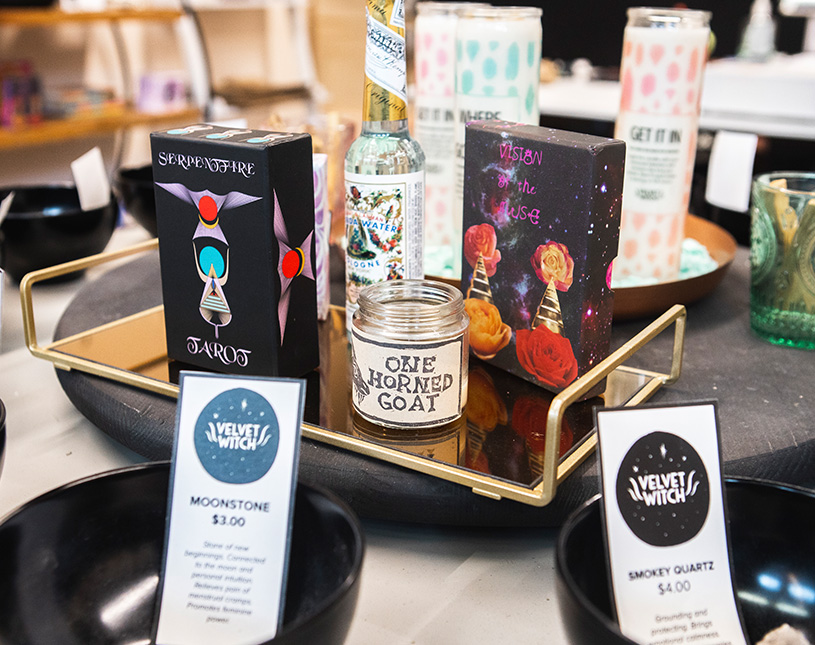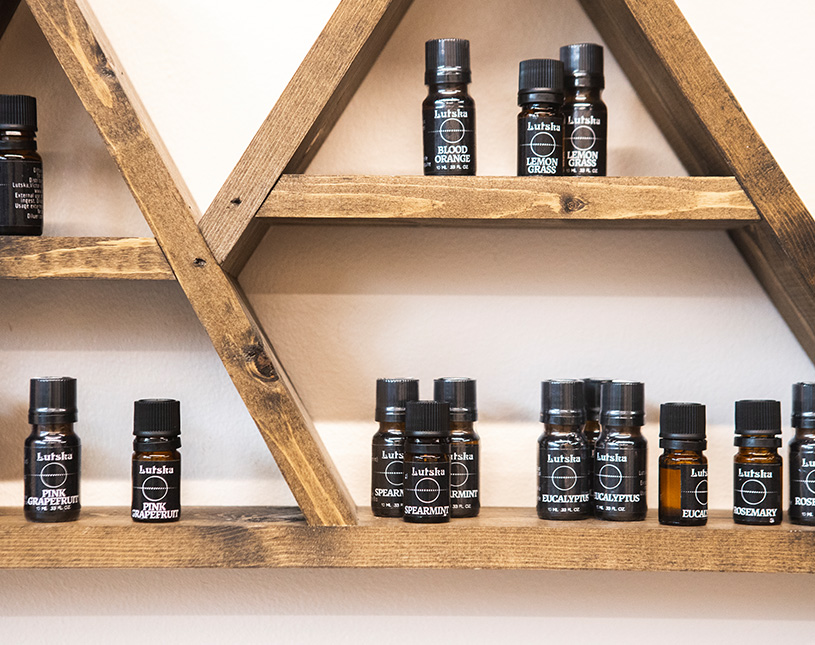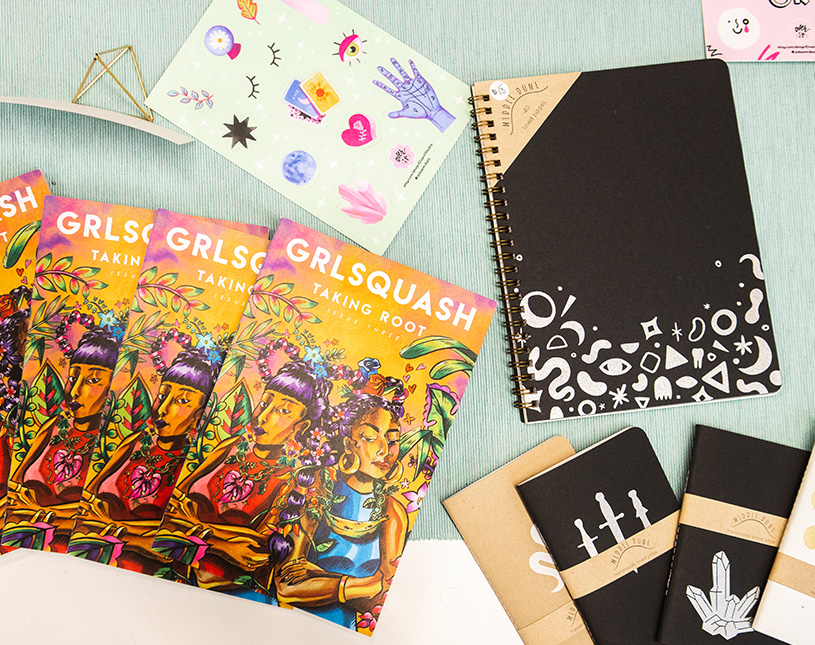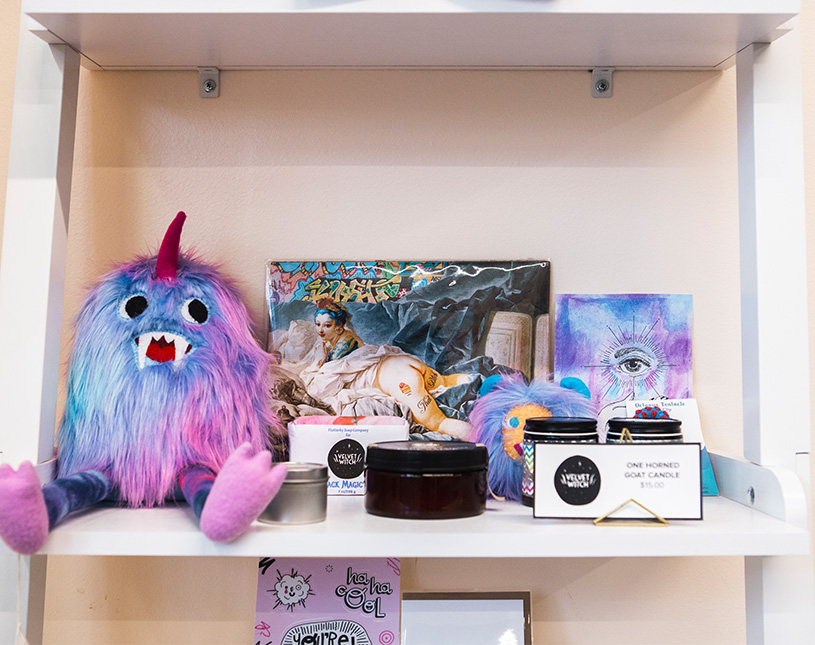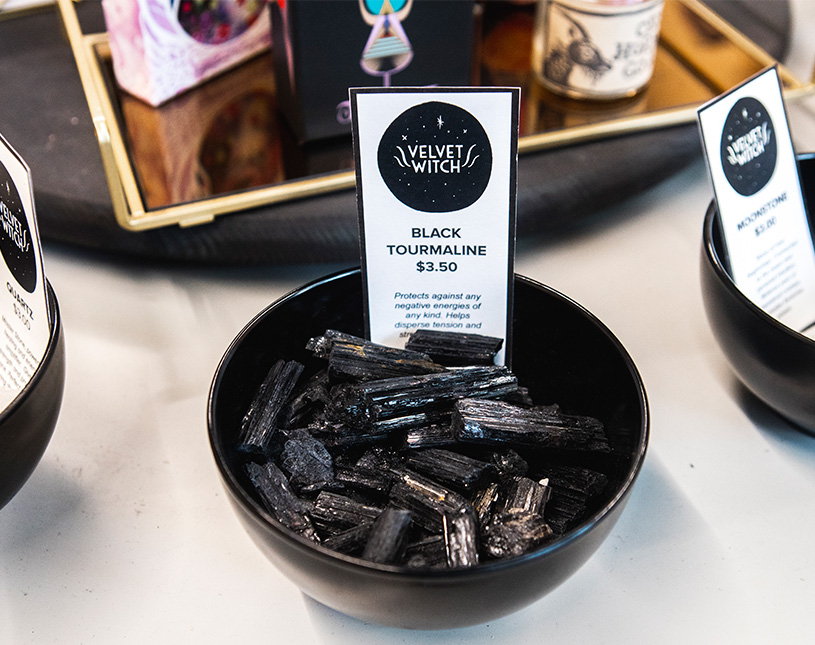 Curated gift shop carrying products for healing of the mind, body, and soul.

Velvet Witch is a community shop featuring a vibe positive curation of independently produced home decor, jewelry, and spiritual goods. They strive to emulate the vibrant and artistic energy that is Downtown Norfolk, and showcase an ever-evolving collection of products from up-and-coming women artists both local and from across the United States.
Owners Ashley Branton and Brooke Miller strive to not only make Velvet Witch your one-stop shop for good vibes, but also a place to provide guidance and understanding. They have created a sacred space where individuals from all walks of life feel represented and welcomed. Through workshops and community outreach, Velvet Witch will fuse creativity and cultural acceptance for those looking to expand their horizons.